Väsen
Väsen is a card battler with roguelike elements where you each turn choose which of the closest cards to interact with. Create a unique build from over 35 unique passives and abilities. Fight monsters to earn money. And make your way to the fire giant.

In a world where the väsen of old folklore still exists, one seagull must hope that the fates will grant it the powers it needs to survive.
Controls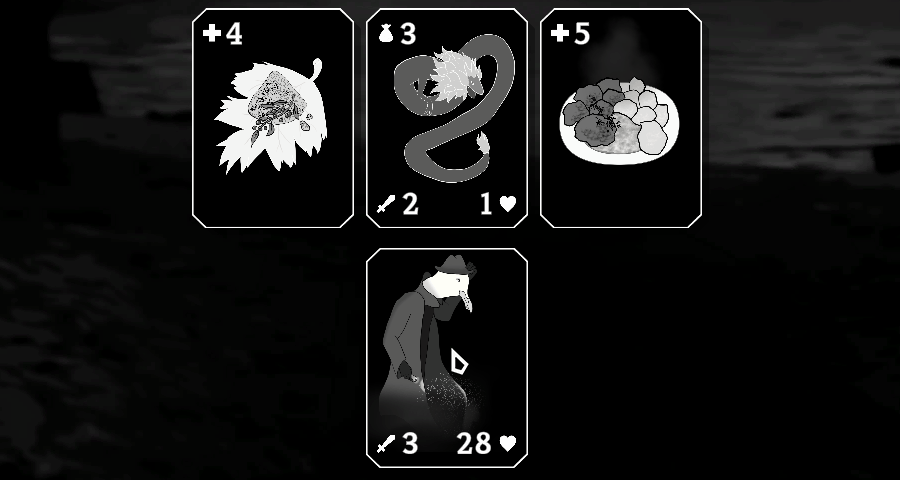 Click and drag the player card (the one at the bottom) toward the card you want to choose. To use a card on your hand, simply drag and drop it anywhere. If your mouse cursor turns into a crosshair, you need to aim it at a card or ability icon before releasing it.
Use abilities by clicking or dragging on the ability icons in the bottom left of the screen.
Credits
Nicolas Hammar & Jonathan Persson